Events
Posted by Henri 06 Nov, 2012 12:54PM
The Van Gogh Mile, an art tour designed by visual artist Henk Schut. The Van Gogh Mile guides you on your walk from the Van Gogh Museum on the Museum Square in Amsterdam to the Hermitage Amsterdam. An important part of the Van Gogh Museum collection will be on display in the Hermitage, from 29 September to 25 April 2013. The Red Line is currently being installed from the Museum Square, over the Spiegelgracht and the Kerkstraat to the east bank of the Amstel river.
C360 assisted in the project with panoramic photography advice to Henk Schut and made the 6 montages of imagery shot in different locations. Look around the Museum Square filled with sunflowers! More info on the project page.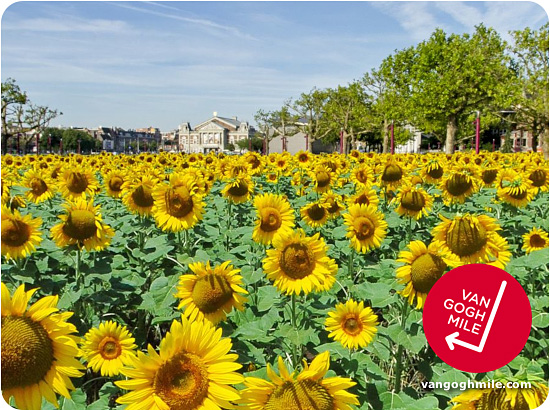 Walking along the Van Gogh Mile people can use mobile devices to look at scenes that combine imagery taken at the spot they are standing with vistas described in Vincents letters. They are invited to share these panoramas using facebook and twitter.